Our Church Leadership
Our Church thrives because of the energy and style of the people who lead it. Here are a few of the people that make our church community special:
Staff

Pastor Janet Ewart
Janet Ewart has served as pastor at Broadmoor Presbyterian Church since December 2006. She graduated from San Francisco Theological Seminary with Masters of Divinity and served as Interim Pastor of Congregational Life and Care at Calvary Presbyterian Church in San Francisco before coming to Broadmoor. Janet's prior ministry includes teaching, Christian camping ministry, and work with youth in the community.
A native of California, Janet grew up in Claremont, at the foot of the San Gabriel Mountains surrounded by lush orange groves. She moved to the Bay Area many years ago and loves the cooler weather, redwoods and beautiful beaches. She makes frequent road trips to the central coast to visit her two adult children and seven grandchildren. Janet's leisure time is spent gardening, quilting, reading, having dinner with friends, and eating Bi-rite ice cream, in San Francisco!

Jo-Ann Fedaie - Administrative Assistant
Jo-Ann Fedaie is the administrative assistant to Rev. Ewart and to the church. She lived in Tennessee for eight years and moved back to the bay area to be closer with family and friends. She and her daughters enjoy the year round cool weather that the bay area have to offer. Her hobbies includes cooking and baking.
Music Department

Janet Haddox, Music Director

Janet Haddox is the Director of Music at Broadmoor Presbyterian Church where she has served for 37 years, graduated in music from San Francisco State University. She has taught piano, Choir, basic music, guitar, brass, woodwinds, percussion, theory and composition for Yamaha Music Schools, Crestmont Conservatory, Our Lady of Angels School in Burlingame, and Simpson College in San Francisco. She presently has a piano studio in San Mateo County, is Branch Chair and director for MTAC Certificate of Merit Program. She is also an accompanist in the Bay Area and over the years has worked with many individual soloists and ensembles, the Community Music Studio, Oakley Violin School, Bible Study Fellowship, Villa Sinfonia Foundation, and other music organizations.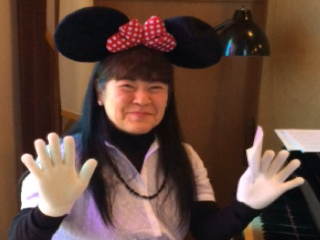 Evelyn Masuda, Musician
Evelyn Masuda has been the Broadmoor Presbyterian Church pianist since 2000 after being a member of the choir for a number of years. A graduate from SFSU with a Bachelor of Music in Music Education, she taught music privately and with the Young's Yamaha Music Schools. Evelyn has been an accompanist for the Golden Gate Choir, a pianist/organist for Mission Dolores, and a free-lance violinist. For the past 28 years, she has been the owner of Sunset Music Company, a music store in San Francisco that had its start in 1948.