Our Church Leadership
Our Church thrives because of the energy and style of the people who lead it. Here are a few of the people that make our church community special:
Interim Pastor
Reverend Bruce Reyes-Chow

Bruce Reyes-Chow lives in San Francisco and is no stranger to BPC having worked with the youth group through District 5 and Alabare back in the 1990's. In the other parts of his time, he is the author of 4 books, ranging from social media, to race, to parenting. Rev. Bruce is the West Regional Consustant for the Presbyterian Theological Education fund, and coaches church planners and pastors through the Center for Progressive Renewal. He served as Moderator of the 218th General Assembly of the PC (USA) and has most recently finished an 18-month call as the Transitional Pastor at Valley Presbyterian Church inPortola Valley.
Bruce is married to Robin Pugh and they have 3 daughters, Annie, Abby and Evelyn. He is a soccer dad, coffee drinker, amateur photographer, and is a hugh Oakland A's fan. You can find him all over the internet via @breyeschow on Twitter, Facebook, Instagra, SnapChat and other, but www.reyes-chow is the best place to start.
Martha Espinosa - Administrative Assistant

Martha Espinosa is the Administrative Assistant for Broadmoor Presbyterian Church.
She is practically San Franciscan-native, moving here from New Orleans, LA, as a four-month old; she is the youngest of 4 children. Martha, Richard, and son Sergio all enjoy the sunny outdoors.
Music Department
Janet Haddox, Music Director


Janet Haddox is the Director of Music at Broadmoor Presbyterian Church where she has served for 37 years, graduated in music from San Francisco State University. She has taught piano, Choir, basic music, guitar, brass, woodwinds, percussion, theory and composition for Yamaha Music Schools, Crestmont Conservatory, Our Lady of Angels School in Burlingame, and Simpson College in San Francisco. She presently has a piano studio in San Mateo County, is Branch Chair and director for MTAC Certificate of Merit Program. She is also an accompanist in the Bay Area and over the years has worked with many individual soloists and ensembles, the Community Music Studio, Oakley Violin School, Bible Study Fellowship, Villa Sinfonia Foundation, and other music organizations.


Evelyn Masuda, Musician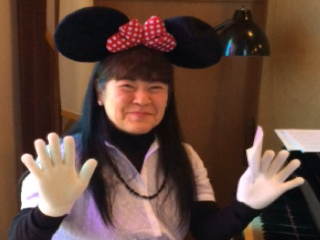 Evelyn Masuda has been the Broadmoor Presbyterian Church pianist since 2000 after being a member of the choir for a number of years. A graduate from SFSU with a Bachelor of Music in Music Education, she taught music privately and with the Young's Yamaha Music Schools. Evelyn has been an accompanist for the Golden Gate Choir, a pianist/organist for Mission Dolores, and a free-lance violinist. For the past 28 years, she has been the owner of Sunset Music Company, a music store in San Francisco that had its start in 1948.